About the Author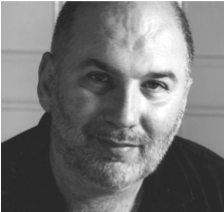 Say the name "John Groves" to someone on the streets of New York or Moscow and they will most probably just shrug their shoulders. Sing the "Mentos" Jingle ("Fresh Goes Better with Mentos Fresh and Full of Life!"), and they will smile as their eyes light up in recognition! When it comes to making "memorable music", John Groves has an enviable track record. But creating an "ear-worm" is one thing; making sure that it is used correctly and consistently, is a whole other matter.
John Groves became one of the pioneers of Sound Branding, by developing a structured system for the creation and implementation of brand and corporate Sound Identities. His roots are in music composition, where he has a reputation for creating memorable music. He is responsible for Sound Logos and jingles for an impressive array of brands, such as Austrian, DEA, Visa, LBS, Olympus, TUI, Melitta, Wrigley and many more.
His opulent orchestral productions for commercials such as "Audi Quattro 25 years" and "Berliner Kindl" or the monumental opening music for "Premiere Digital", have done much to enhance his musical standing.
He currently lives in Hamburg, Germany.
Career Milestones
Al Jarreau | Sir Peter Ustinov: The musical "Edgerounder" was entered in the "Musical of the Year" contest and two songs were nominated in the category "Best Song". One of which, "Heard it all before" sung by Al Jarreau in a televised Gala hosted by Sir Peter Ustinov.
Art Brokat: Composition and production of a live fantasy show with aerial assistance and human mobile by Cirque du Soleil.
Mikis Theodorakis: Pre-empting the Olympic Games in Greece, production of a CD of music by Mikis Theodorakis sung by Vicki Leandros produced in the Athens Concert Hallwith the Camerata orchestra.
Eurovision Song Contest: Music productions for the ARD in Germany, BBC in the U.K, and internationally for the 50th anniversary celebrations.
TV Gala's for ZDF Television such as "Ein Herz Für Kinder" & "Goldene Lenkrad".
Nam June Paik: Cultural installations for the Hamburg "Medialle" and "Art Avantime", an art project sponsored by Renault, featuring the work of video art godfather "Nam June Paik"
Lectures, Juries & Memberships
Leader for sound dept. in the certificate course for Multisensory Brand Management for the Institute for Integrated Multisensory Brand Building, Munich. Faculty member for Sound Branding at the Danube University, Austria.

Lectures at various marketing, design and communications congresses, such as the ADC, Radio Day, Hamburger Dialogue, Typo, International Design Congress, Texterschmiede, (The copywriters school) Deutsche Marketingtage, Miami Ad School etc.
• PCAM – Honorary Member (1983) www.pcam.co.uk

• COMPOSERS CLUB – President (1987) www.composers-club.de
• FFACE – The Federation of Film & Audiovisual Composers of Europe) – Vice President (2005) www.ucmf-online.com
• ECSA – European Composers & Songwriters Alliance – Treasurer (2011) www.composeralliance.org
• Art Director's Club – Member and regular jury member (1994) www.adc.de
• GVL – The German Society for the Utilization of Performance Rights, Deputy Member of the Advisory Council (1994)
www.gvl.de
• VDW – The Association of German TV Advertising Filmmakers – regular jury member (2003) www.vdw-award.de
• Miami Ad School – regular lecturer (2003)
www.miamiadschool.com
• Eyes & Ears of Europe – The Asso- ciation for Design, Promotion and Marketing in the Audiovisual Media – Executive Member (1998 – 2005) www.eeofe.de
• Texterschmiede – (School for Copy- writers) – regular lecturer (1999) www.texterschmiede.de
• GEMA – "Ordentlich" regular member of the extended distribution commission (1983) www.gema.de
Although John Groves is most well-known for his TV commercials, he has also composed music for a number of TV documentaries, cartoons and I.D. packages for radio stations.
Publications
"A Short History of Sound Branding" von John Groves. In: Audio-Branding – Entwicklung, Anwendung, Wirkung akustischer Identitäten in Werbung, Medien und Gesellschaft, Kai Bronner und Rainer Hirt (Hrsg.), Verlag Reinhard Fischer, München 2007. ISBN 978-3-88927-411-3
"Sound Branding – Strategische Entwicklung von Markenklang" von John    Groves. In: Marken-Management 2008/2009 – Jahrbuch für Strategie und Praxis der Markenführung, Henning Meyer (Hrsg.), Deutscher Fachverlag 2007. ISBN 978-3-86641-121-0
"A Brand Sound Trade Association as a Growth Accelerator – Generic Arguments for Sound Branding" von John  Groves. In: Audio Branding Academy Yearbook 2009 / 2010. Herausgegeben von Kai Bronner, Rainer Hirt, Cornelius Ringe, Nomos Verlag, Edition Reinhard Fischer, 2010. 142 Seiten, ISBN: 978-3-8329-5531-1